Bathurst Signs, Bathurst, Australia
Durst's versatile, flexible and unique e-commerce solution will further revolutionise our business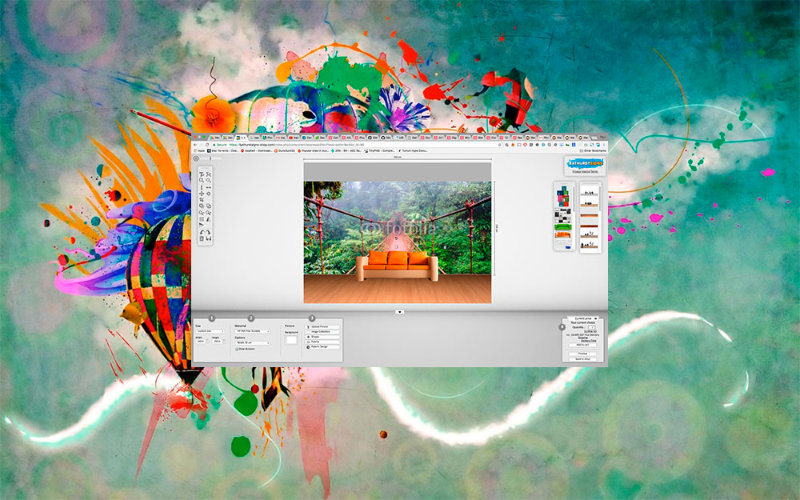 Bathurst Signs is a regional company and generates 60 % of its turnover outside the Australian city in which it is based, including Sydney, which is just over 220 kilometres to the south-east. The Durst software will ensure that turnover grows by at least 25% in the next 18 months alone.

"Durst's SmartShop solution has revolutionised our business - and will continue to do so," says owner David Berry. "It has done everything and more. Over the next two years, the profits generated by our website will give us more than a return on investment. Another benefit is customer loyalty; the software allows us to become virtually indispensable to our customers, who also rely on us for training and other resources."

Bathurst Signs employs 12 people and has a turnover of AU$1.3 million. The traditional sign business largely involved government agencies and other regulated industries such as forestry and railways. In the past, every job required at least some form of change.

"Change became so stressful that we no longer wanted to provide many of the services," says David Berry. Durst Professional Services' software has simplified order processing. Added to this is a fast-growing online shop business, where the public can also order bespoke signs and other products directly from the website.

Bathurst Signs' extensive online libraries are accessible via a powerful search function on the website developed by Durst Professional Services. For example, over 5,000 different templates for the State Railway alone can be searched and found almost instantly. All designs can be tailored to individual needs using a powerful tool called smartEditor from Durst Professional Services in large format printing. The creator software is used to personalise banners, wallpaper, signs, billboards and posters, as well as flexible packaging. Bathurst Signs has set up 15 sub shops as a portal for larger clients.

"This is versatile, agile and unique software," says David Berry. "The time taken to process orders has reduced from many days, sometimes weeks, to just a few hours. The client is in total control and uses smartEditor to create the final job, while we take care of printing and shipping in no time. I've never seen anything so sophisticated that gives the average person the ability to design with such powerful software.


"Personalisation can be done to the umpteenth degree - the possibilities for our customers are limitless and cover endless applications. For example, banners, wallpaper applications, stickers, posters and billboards, as well as consumer product packaging such as lunch boxes and wine boxes."


David Berry concluded, "It was a learning experience but the support from Durst was incredible and the staff are always extremely professional. Durst is a true partner. It's a company that is constantly investing and improving software solutions and making improvements practically every day."