OPTIMIZE YOUR PRINTING PROCESS: FROM QUOTATION TO DELIVERY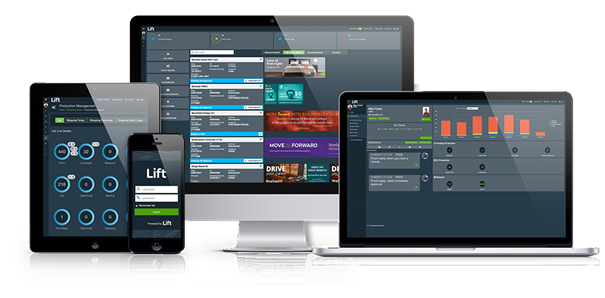 Our ERP system was developed for the printing industry and offers a new approach to managing your print shop. We create added value for your customers by digitizing processes. This leads to better customer loyalty and higher sales. Lift ERP is modern and easy to use. When it comes to motivating your employees and delighting your customers, we set new standards with Lift ERP.
CLOUD BASED SYSTEM
Lift ERP takes your print production to new dimensions. At Lift we focus on your modern printing business. The Lift ERP team develops functions for you to optimise the organisation and streamline your business processes. We have one overriding goal at Lift ERP: we create a workflow management system so that you don't have to adapt your processes to the software, but the software maps your processes.


Cloud-based system
Reduce IT infrastructure and costs and let LiftERP manage your data securely. You can access information from anywhere via a web browser.

Paperless workflow
No more paper production orders manually accompanying the production flow. LiftERP uses browser-based terminals so that every participant can access the information they need live.

Real-time visibility
From order creation to dispatch, keep your customers and yourself informed with real-time reports, emails and push notifications.

No fees for user licences
You pay a one-off licence fee and a monthly fee regardless of the number of users.

Developed by print professionals for print professionals
We understand the unique
needs of your print shop.

Intuitive and streamlined - Streamlined
Simplify and refine your information flow - with less time spent and fewer errors, you increase your profit.

Lift ERP is an ERP software designed for the printing industry, consisting of user-friendly modules and aimed at keeping your print shop lean and efficient and increasing your profit.
Order management
Create estimates, quotes and orders quickly and easily with Lift ERP. Customers can place orders from a mobile device or from any computer with an internet browser via their own access. Manage orders easily from anywhere in the world.
Notifications
Proofs ready for approval? Your customer's important order has just been delivered? Lift ERP notifies you and your customers instantly with customised emails and instant push notifications for mobile devices.
Print production
Streamline production with a configurable workflow that adapts to any print production environment. Route work optimally to presses and production stations to shorten production times and increase throughput.
Customer management
Your customers have different requirements and with Lift ERP you can map them. Manage customer requests and set up a variety of preferences so your customers can interact and order in the way that is easiest for them.
Invoice management
Lift ERP provides intuitive invoice management tools for you. Financial data can be easily imported into popular accounting software such as Quickbooks. The Lift team can also provide interfaces to any accounting software you choose.
Preflight
Powerful preflight capabilities with integration to industry-leading products such as Enfocus Switch, Esko Automation Engine and Durst Workflow can be used with Lift ERP. Customers automatically receive proofs and can share them online from any browser-based device.
LIFT gives wings to the supply chain
DURST has successfully implemented its "Pixel to Output" concept at Edel Messereklame Digitaldruck GmbH. Complete digitalisation from order entry to logistics has given the company more flexibility and productivity and at the same time laid the foundation for further diversification.
TO THE STORY
Basic features
Cloud-based ERP system
Business information is visible everywhere - even to customers
Paperless production
Easy order placement for employees or customers
From printers for printers
Visual system - images, colours, etc.
Widgets tailored to the role of employees
Advanced search functions and analysis tools
Bypass manual prepress through Workflow+ integration
Jobs can be entered and appear on press within 1-2 minutes
Copy and paste of jobs also via Excel upload
Proofing is handled by the system - notifications are sent automatically
All major mailing service providers are fully integrated
Integrations with third-party systems are powerful and available at extra cost
Customer portals - integrated ordering portal for customers
Customers can access specific prices for products
Enter and confirm orders
Perform proofing - including forwarding to production
Customer notifications are easy to define and very detailed
Tracking - including downloading bulk shipments in CSV or XL
Overview of the order entry
Simple user interface
Detailed quotation calculation
Automated job processing
Print data is added via drag & drop and used throughout the production process
Visual representation
Reports
Standard reports are available in the system
Custom reports are created individually during integration
Data available for download throughout the system
Production management
Configurable workflows - customised for customers if required
After print approval, graphic data goes into the RIP and the optimal print device is selected
Job lines are automatically processed and accessible on desktops, laptops, tablets or phones
The packaging module shows exactly what belongs in each box
Packaging labels are printed directly from the system - labels are customisable
Shipping can be done directly from the "packing" operation
All tracking numbers, rates and labels are generated directly in the system
Tracking can be sent automatically from the system to the customer
Invoices are generated automatically when orders are shipped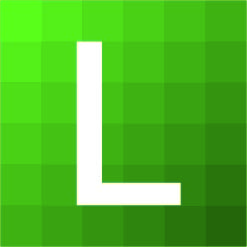 DIGITIZE NOW!
Use Durst software solutions for your print shop that are specifically tailored to your needs as a printer. Offer your customers recognisable added value while saving resources and time that you can use more efficiently.
You would like to get more detailed information about the Lift ERP system? Then visit our Virtual Showroom: