THE REVOLUTIONARY ALL-IN-ONE SOLUTION THAT COMBINES ALL STEPS OF THE PRE-PRESS AND PRODUCTION PROCESS IN ONE APPLICATION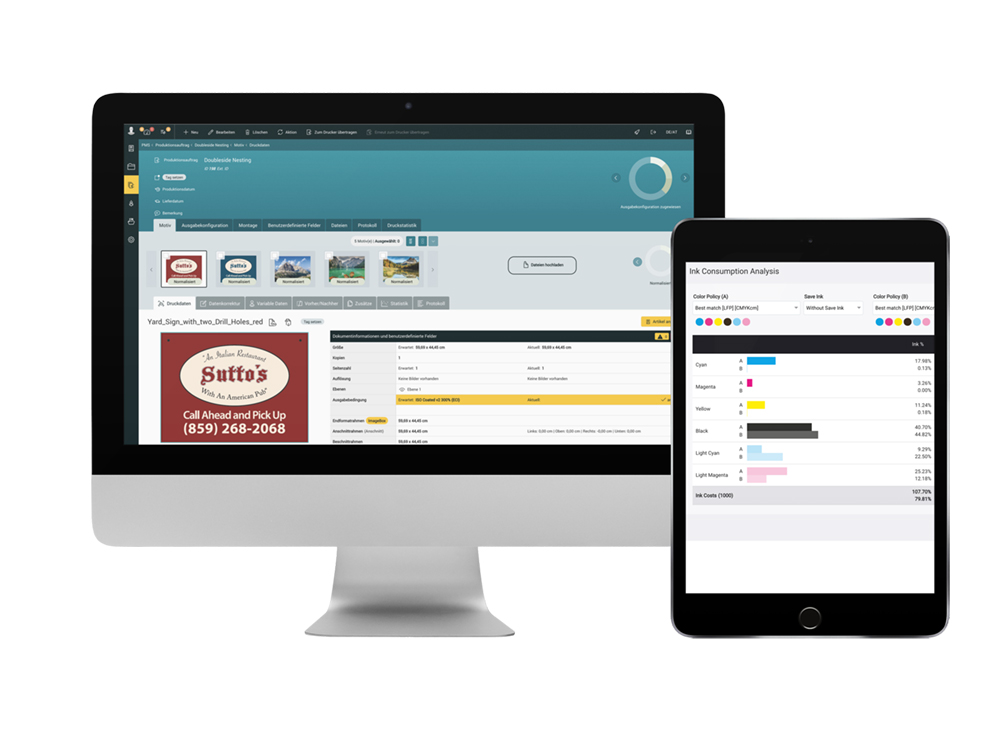 Automate your prepress and production tasks with Durst Workflow. From data preparation to printing. A browser-based software solution that combines prepress and production automation tasks.
Structured management of articles, collections and customer orders and an automatic preflight ensure error-free data handling
Spot colour matching tool: Colour Book Grid Chart Spot Colour Corrections Custom Colour Corrections
Durst Print Workflow can also be integrated into an existing ERP/ MIS environment to automate processes and avoid redundancies and errors
Durst Workflow is a browser-based software solution to control your entire PDF workflow manually or fully automatically. Print data is uploaded, pre-checked and created in customer or production specific jobs. The jobs can be sent to the printer immediately. Approximately 100 different rule-based and pre-configured corrections are available for data preparation. These can correct approx. 90 % of typical errors. Once the print data is ready for printing, the user can create a material-saving imposition with the integrated editor and save ink with predefined ink-saving profiles; he can then transfer the job to the printer with excellent colour accuracy and ripping speed.


ONLINE AND EVERYWHERE
The browser-based software solution combines data preparation, colour management and print preparation to ensure efficient production with optimal results in the shortest possible time. The modern and easy-to-use user interface allows several users with adapted authorisations to work in parallel on one and the same database.
QUICK, EASY PRINTING
Durst Workflow offers a variety of ways to create a print job. If you are in a hurry and have a print-ready file, it is only 3 clicks to the finished print job. The integrated Harlequin RIP is optimised to allow parallel processing of multiple production jobs.
PROVEN TECHNOLOGY
High-quality prints can be achieved through accurate spot colours, a neutral grey axis, a custom black point, and precise colour adjustment and control. With the help of experienced OEM partners such as Global Graphics, Callas Software and Color Logic, the workflow software can ensure the highest quality and performance with exceptional core technology.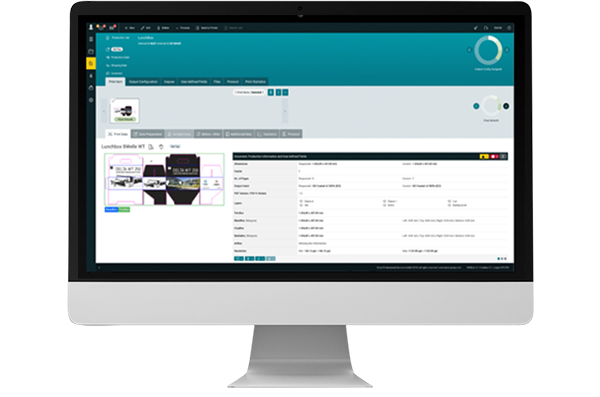 DURST WORKFLOW
A browser-based software solution that combines pre-press and production automation tasks. File checking, data preparation, colour management, colour and media backup and much more. Durst Workflow is the ideal toolbox to ensure an efficient production workflow with optimal results in the shortest possible time. Generate predictable print files, control your process according to your production requirements and get real-time feedback on the current status with Durst Workflow.


EDP Awards 2022/23
CATEGORY: Software/Hardware
Best workflow technology: Durst Group - Durst Workflow
Would you like to receive even more detailed information about the Durst workflow? Then visit our Virtual showroom: