CONSULTING - SERVICE - TRAINING
SERVICES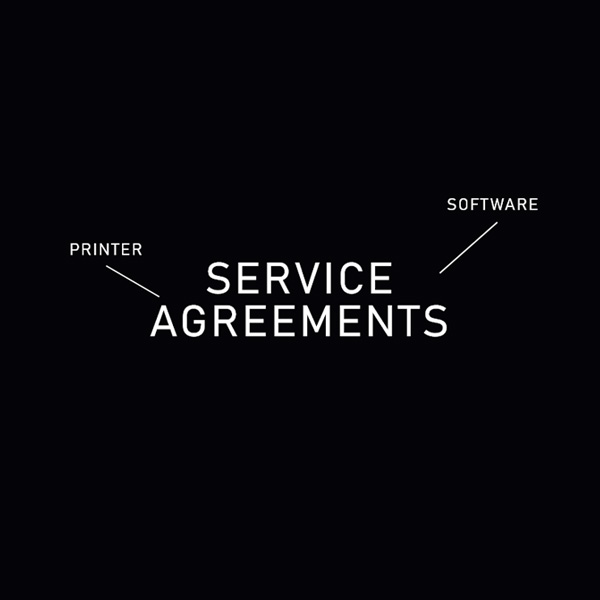 Target group-specific consulting, service and training services for Durst software and hardware solutions. We provide comprehensive support for your successful project implementation.
Achieve higher sales through new, more varied orders, with automated processes.
BUILDING INDEPENDENT MARKETPLACES
Target group-specific address possible through modern template technology and predefined designs.
MAXIMISING THE CONVERSION RATE
Integrated online marketing analysis and control tools support you in increasing your conversion rate.
CONSULTING
We offer expert advice for your e-commerce, pre-press and MIS/ERP projects. Our consultants use their broad knowledge to help you find the best solutions for your needs.
Our qualified consultants help you with optimisation and software selection for your optimised order processing:
Analysis of your existing processes and software solutions
Software selection and integration options
Optimisation and automation of your prepress and print workflow
Implementation of e-commerce solution
Creation of SmartFactory concepts
INTEGRATION
The seamless integration of Durst software into your existing IT landscape makes it possible to exploit the full potential of process automation and digitalization. Durst Software Solutions is your partner for selection and integration.
We offer two integration service options for seamless integration:
Self-Service: Provision of standardized interface definitions for the integration of software products.
Full-Service: Implementation of the integration project by one of our experts
TRAINING
In our training center, customers have the opportunity to take part in one of our target group-oriented training courses. Alternatively, we can offer you a customized training concept for your team


Specific training for all software solutions online and offline:
Workflow webinar with specific training and updates, for Durst Workflow users with basic knowledge.
Training in web store design and its settings, product maintenance, store administration and editor setup
DIGITAL INTEGRATION
AUTOMATION AND OPTIMIZATION OF IMPORTANT BUSINESS PROCESSES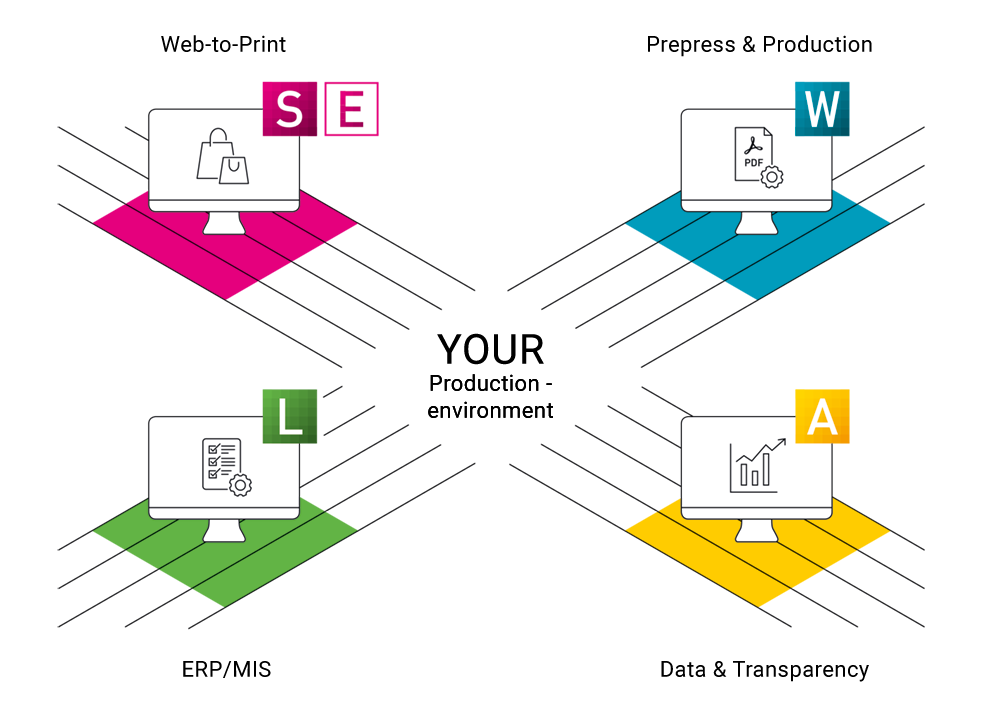 The realization of the Smart Factory with the Durst software building blocks:
Durst Smart Shop, Durst LiftERP and Durst Workflow offers a paperless order flow and further enormous competitive advantages:
EFFECTIVE
Customer order entry into the system

Optimized open and closed web portals
Efficient prepress and RIP processes
Optimized ink usage through ink saving
Optimized real-time production planning
Automated transactions
Secure data transfer and shipping processes
OPTIMISED
Complete system instead of isolated solution

Cost and time savings
Improved service
Fast response time
Increased efficiency and cost savings
Optimisation of internal data and processes
ADAPTABLE
Configurable for existing interfaces

Simplified processes through integration into the system environment
Smooth cooperation with trading partners' eco-systems
Easy entry, flexibly expandable
SMART FACTORY PORTFOLIO
SMART SHOP
Customer data
Ordering information
Shipping details
Printfile
and more...

LIFT
Customer management
Calculation
PDF Preflight / Proof Management
Production management
and more...

WORKFLOW
Customer data
Ordering information
Printfile
and more...

ANALYTICS
Print Job Information
Print statistics
Printer status
and more...